What's IDCF?
Director's message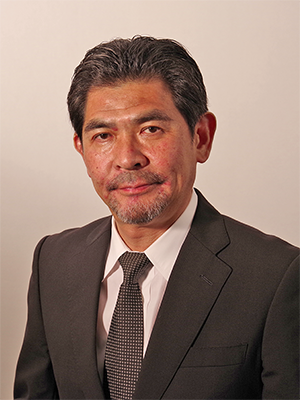 At last year's edition of the Festival, Tanna, our first nominee from Vanuatu (co-produced with Australia), won the Best Director. It was also nominated as Best Foreign Language Film at the 89th Academy Awards, but there is no Japanese distributor attached at the moment. We are very proud to be able to provide a rare opportunity in Japan to screen this film and the success of this film confirms our principle that it is our mission as an international film festival to provide such opportunities.
Now in its 14th edition, the SKIP CITY INTERNATIONAL D-Cinema FESTIVAL once again offers rare opportunities to see films from countries and regions whose films rarely screen in Japan. This year, we have received 617 entries from 85 countries and regions for the Feature Length Competition, and 193 entries from Japan for the Short Length and Animation competitions. For the first time in the festival's history, we have nominees from Armenia, Slovakia, and Nepal. 
We have a wide variety of films including Bravo, Virtuoso! from Armenia (co-produced with France and Belgium), a film about a clarinet player who is mistaken for a contract killer and hired to accomplish a high paying job, White Sun from Nepal, a film about an anti-regime partisan who returns to his village for his father's funeral and is forced to confront his family relationship and his community, and China's Van Goghs, a documentary film about a Chinese painter who dedicated his life making copies of Van Gogh's work. We hope you enjoy them.
This year, we welcome one of the most acclaimed filmmakers in the world, Kiyoshi Kurosawa, whose recent credits include Journey to the Shore (2015) and Daguerreotype (2016), as President of the Jury. We look forward to having a heated discussion with the internationally distinguished head juror.
Our festival was launched in order to support the development of D-Cinema and the audio visual industry and discover and nurture the next generation of filmmakers. We have been developing and organizing various initiatives to support filmmakers such as SKIP CITY AWARD, which provides support to award winners for their next projects, and SKIP CITY D-Cinema PROJECT, where we promote and distribute the award winning films at our festival in theaters and other mediums. And we're thrilled to see that filmmakers we supported are now beginning to be recognized within the Japanese film industry. There's no question they owe it to their talent and efforts, and nothing gives us more pleasure and satisfaction to know that we contributed to their success.
In 2009, Lost Paradise in Tokyo directed by Kazuya Shiraishi was nominated in the Feature Length Competition and won the first SKIP CITY AWARD. In 2013, he followed up with The Devil's Path and was nominated for Best Director at the Japan Academy Film Prize, won Gold Prize of Kaneto Shindo Awards 2013 and other awards. He continues his career with Twisted Justice (2016) and Birds Without Names (2017) to be released in theaters this fall. In 2012, Ryota Nakano won the SKIP CITY AWARD and Best Director and became the first Japanese to win the prize with Capturing Dad in the Feature Length Competition. His next film, Her Love Boils Bathwater (2016) was nominated for Best Director at the Japan Academy Film Prize and won various awards including Gold Prize of Kaneto Shindo Awards 2016 and Hochi Film New Comer Award.
This year, we have a special program called "Filmmakers Making Waves" where we showcase previously screened gems by festival graduates who are now under the spotlight in the film industry. We hope you enjoy the birth of new talent who have gone on to become a driving force in the Japanese film industry.
Lastly, I would like to express my gratitude for the preliminary judges who reviewed all submissions, the festival staff and the supporters of SKIP CITY INTERNATIONAL D-Cinema FESTIVAL.